As part of the Unified Community Platform project, your wiki will be migrated to the new platform in the next few weeks. Read more here.
Wynncraft Wiki
Welcome to THE OFFICIAL Wynncraft Wiki
(currently under construction)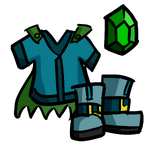 Welcome to the Wynncraft Community Wiki, a community-maintained documentation of the Wynncraft Server. We are currently editing
2,864 pages
with
63,056 edits
and need your help. Join our active group of
users
, who correct and expand articles in order to improve the wiki.
About Wynncraft

"The Minecraft MMORPG"
Wynncraft is a Minecraft MMORPG server created by the CraftedMovie team. Gameplay is currently based around the Wynn Province and the Gavel Province, but there are plans to expand to other provinces as development progresses. Currently there are 5 playable classes, each with unique weapons and spells, along with 5 clone classes that are aesthetically different but identical gameplay-wise clones of the main classes. Characters level up by killing mobs and by completing quests.
Read more about Wynncraft and our Newcomer's Guide.
Wiki
To write a new article, just enter the article title in the box below or in the search box at the top of the page.
---
Adding content

If you are unsure of what to do or how to create a page, search for a few articles on the same topic and see what they look like. You can always view the source code in a wiki and learn from what others have done.
An edit doesn't have to be massive; if you feel you don't want to create whole articles, then just fixing spelling errors and broken links is enough.