Olux
Olux is a large town in the swamp of Gavel, and an important rest stop in the region. Unlike the imperial city of Llevigar to the South, Olux is run down and poor, lacking the materials and money to expand and grow stronger, and is plagued by the decay and many other unusual threats.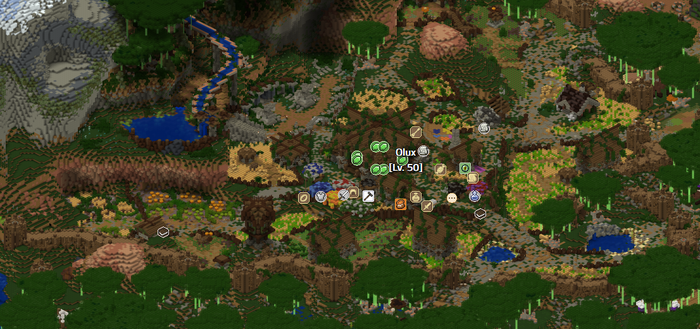 The Bank is the largest building in the town, and is located in its center.
The large Catacombs and graveyard house the town's dead.

Weapon Merchant

Armour Merchant

Potion Merchant

Cobblestone Merchant

Emerald Merchant

Blacksmiths

Scroll Merchant

Powder Master

Item Identifier
The name Olux is possibly a reference to Luxio (without the "i"), a former Wynncraft artist.
Olux's houses were originally built for Elkurn but due to Elkurn's house style being changed last minute, they were abandoned and later used in Olux.
Olux was originally called Amat during its early stages of development.
Olux has no Tailoring Station.