Lutho
Lutho is a town located in the Silent Expanse. It is the final destination in the quest A Journey Beyond. It is currently the highest level city in the game.
Monolith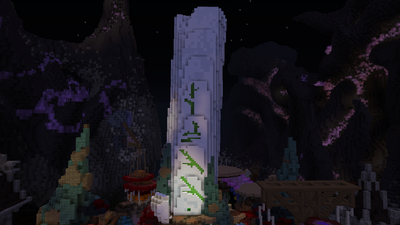 The name "Lutho" translates to "Nothing" from Zulu.
The monolith in the center of the town reads "free" in Wynnic.